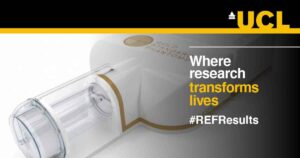 Arterial Spin Labelling (ASL) is a non-invasive quantitative MRI technique that is able to detect and monitor progress of a variety of neurological diseases. First developed in the 1980s, its use incurs little additional cost and is able to detect early indications into the state of the brain and provide superior diagnosis. Despite this, it was not routinely used as standard of care due to a lack of harmonisation in MRI technology
Xavier Golay (GSP CEO and Professor of MRI Physics at UCL) recognised the advantages of ASL such as its non-invasive nature and established a pan-European network of collaborators. The summation of this effort was the publication of a "white paper" which was endorsed by 245 scientists, The American Society of Neuroradiology and the American Society of Functional Radiology. 
This white paper was welcomed by major manufacturers Canon Medical Systems, GE Healthcare, Philips Healthcare and Siemens Healthineers) who aligned their products to the methods set out by this research. Collectively they are responsible for the sale of over 90% of MRI machines globally and credit their increase in sales of ASL harmonised software to this as well as "allowing them to bring products to market with greater ease". 
During the reference period Gold Standard Phantoms sold 15 QASPER phantoms based on this research to organisations and institutions such as Canon Medical Systems and Johns Hopkins University across the globe (Australia, Asia, North America and Europe). 
In the USA which accounts for approximately half the global ASL market, some private practices use ASL as standard care. Multiple clinicians cite the white paper as having a key impact and allowing them to use ASL in all primary brain tumour protocols and over 90% of routine neurological scanning. That paper has also allowed ASL to become a key part of rapid  stroke protocol to identify at risk tissue leading to improved patient diagnosis and treatment where ASL was used in less than 5% prior to 2015.  
Since the publication of the white paper, the number of clinical trials using ASL has doubled. It has thus streamlined the process for the development of novel therapies in neurological diseases. As for our QASPER phantom, it remains crucial to ensuring MRI calibration to provide accurate and reproducible results. 
Click here for more information on QASPER.
Watch Prof, Xavier Golay explain the importance of this network below.
Read the full article by UCL here.